JUGEMテーマ:クイズ・なぞなぞ・問題など
Hello! I am Reosuke.
Today, I will be making some quizes for you.
Do you think you will be able to solve it?
こんにちは〜レオスケです〜。
今日はクイズを出すよ。
分かるかな?
你好!我是Reosuke。
今天时间不够了,不能写中文了。很抱歉。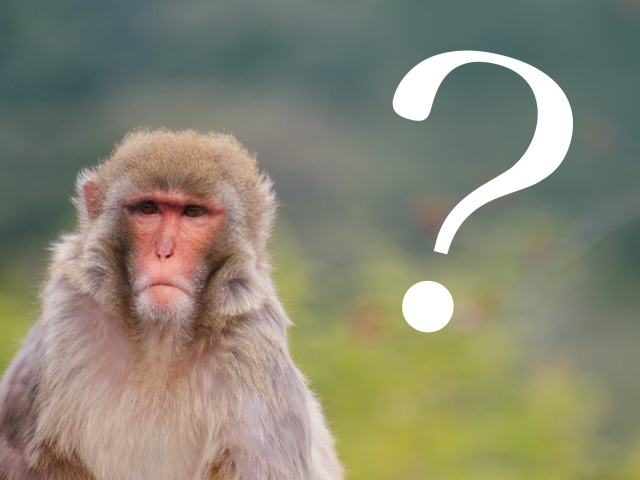 Question 1)
There are states that you are allowed to drive from the age of 16 in the United States.
you are allowed to drive in the UK at the age of 17.
you are allowed to drive in Japan and China from the age of 18.
From what age can you ride on a car in Malaisya?
アメリカでは16歳から運転できる州があります。
イギリスでは17歳から運転できます。
日本と中国では18歳から運転できます。
マレーシアでは何歳から車に乗れるでしょうか???
Answer: 0 year old. Everyone can ride a car.
答え : 0歳。何歳でも車に乗れる!
---
Question 2)
If a doctor gives you 3 pills and tells you to take one pill every half hour.
How long would it take before all the pills had been taken?
医者があなたに薬を3錠渡し、30分ごとに1錠飲むように言ったとする。
すべて飲み終わるまでどれだけの時間がかかるか?
Answer : 1 hour. At first, person eat 1 medicine, 30 min after then eat 2nd medicine, 1 hour later eat 3rd medicine again.
答え : 1時間。最初に1錠、30分後に2錠目、1時間後に最後の1錠!
---
Question 3)
A plane crashed on the border of the US and Canada.
Where do they bury the passenger?
アメリカとカナダの国境で飛行機が墜落しました。
乗客はどこに埋めるでしょうか?
Answer : Nowhere. Nobody was dead.
答え : どこにも埋めない。死んだとは限らない!
*If u touch you can see the answers.
*タッチすると答えが見れるはずです。
---
I have some SNS as Instagram,facebook. Don't forget to check it out! My account username will be in the bottom of the page.
僕はインスタグラムとフェイスブックあるのでこっちも見てね!
我有instagram和facebook,如果你有时间的话我希望你看一下。

Instagram
https://www.instagram.com/reo.jpn/

Facebook
https://www.facebook.com/reo.hashiba/

Twitter
Coming soon!
I wish happiness for everyone!